Every writer has his or her favourite time or place to write. Legendary author Agatha Christie liked to write in the bathtub eating apples, Earnest Hemingway wrote standing up, Marcel Proust wrote in bed and Vladimir Nabokov had to write in silence.
I particularly like to write my fictional works in the morning at a coffee shop or late evenings at home when it is raining outside.
This infographic takes a look at 21 famous writers who liked to pen their work in the evening. There is something magical about writing in the evening: typing on your typewriter as the smoke rises from your tobacco pipe with the sounds of Miles Davis simmering in the background. This is heaven.
Here is the infographic: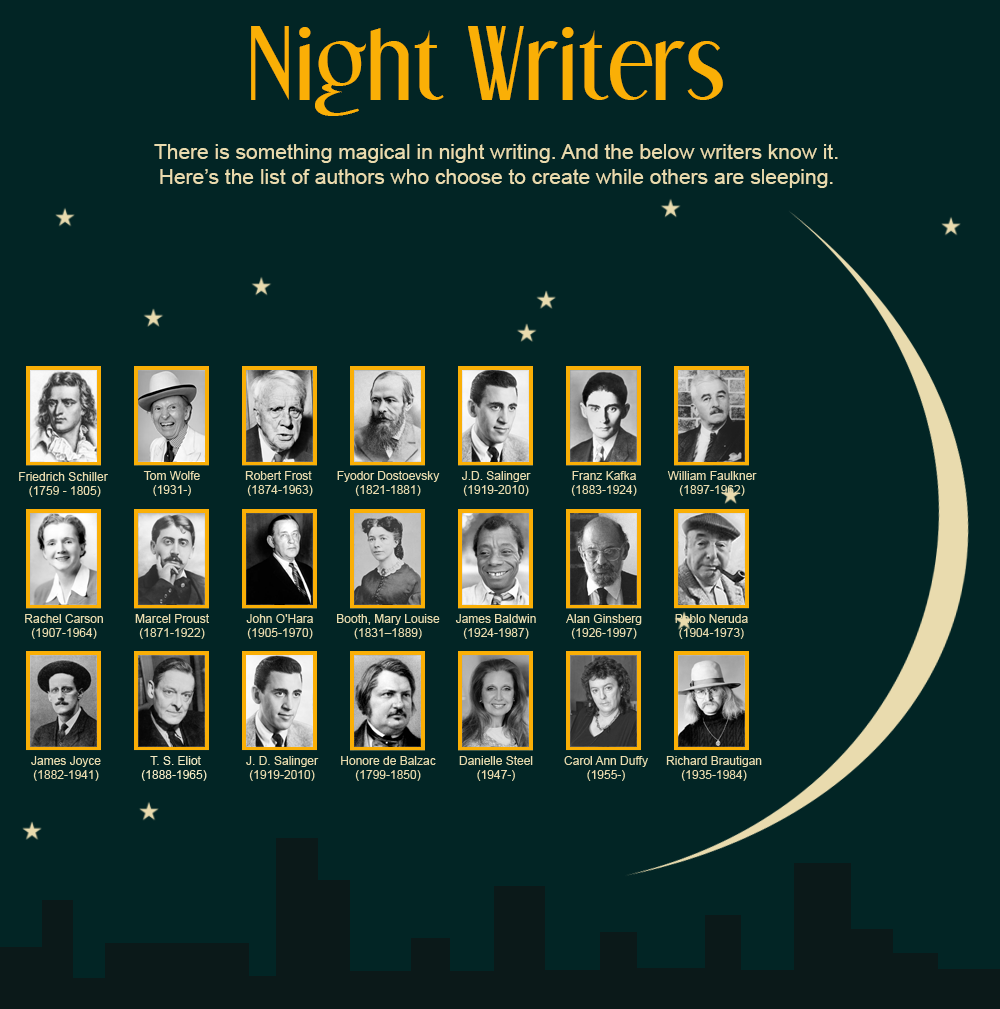 When do you like to write? Let me know in the comments section!